Define the events relevant for the system.
Events contain conditions and actions.
Add event
Event Conditions
Define the event and the condition.
Event Types
Alarm (acknowledgeble by the end user)
Other (not acknowledgeble)
Event Condition
Conditional on
Value (the actual value of the tag)
Quality (the quality of the data/tag)
Time (the time since last update of the data/tag)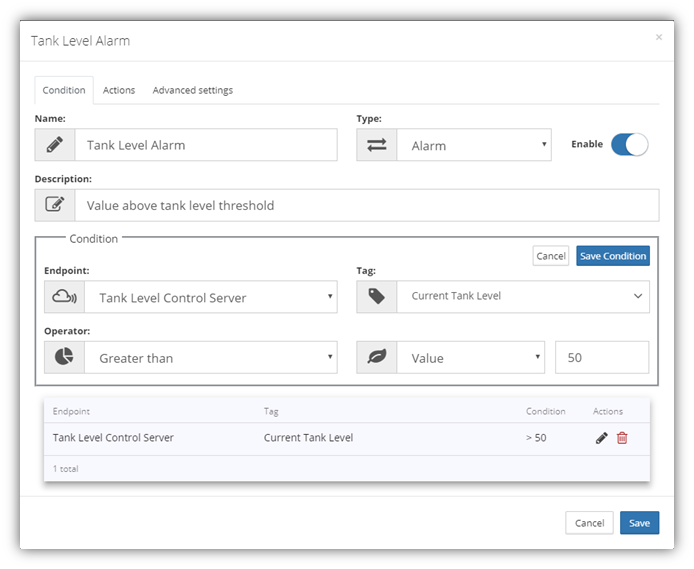 Event Actions
Define the event actions.
Action Types
Message text to be forwarded to recipient on selected channels.
Multiple actions and escalation supported. Can also repeat same action multiple times with defined intervals.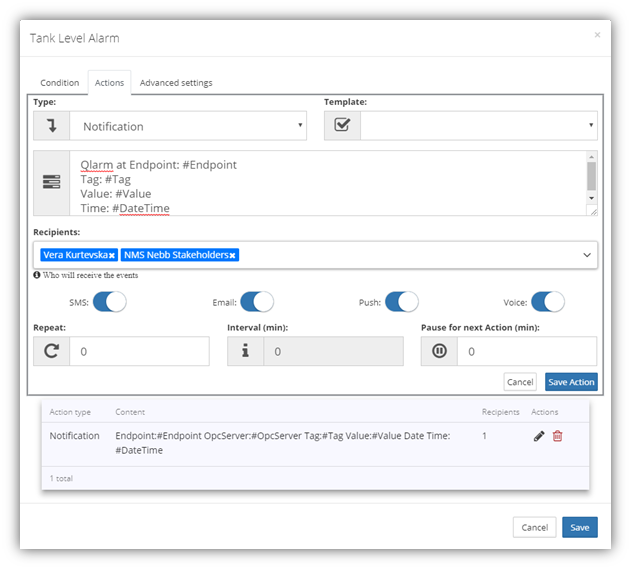 Advanced Settings
Grace period
Time in minutes to ignore condition.
Execution
Execute actions:
Break actions when event becomes: