Define the recipients of notifications.
Individual Recipients
SMS Text Message on a mobile phone
Voice Calls
E-mail
Push Notifications
Recipient Groups
Collection of recipients that can be the receiver of notifications. Groups also have schedules for when they are reachable.
Editing a recipient
For each recipient you can define the following properties:
First name and last name
E-mail address
Mobile number (for SMS and Voice calls)
Push notification key.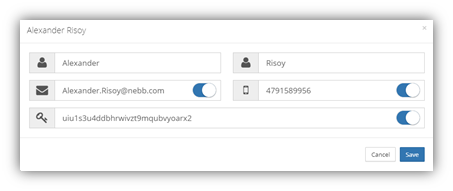 Editing a recipient group
Recipients can belong to a group. A group can have a schedule associated with it.